INDIAN TOURISM CONGRESS
PAPER PRESENTATION BY Dr. D. Antony Ashok Kumar, Director, SRM IHM at Malaysia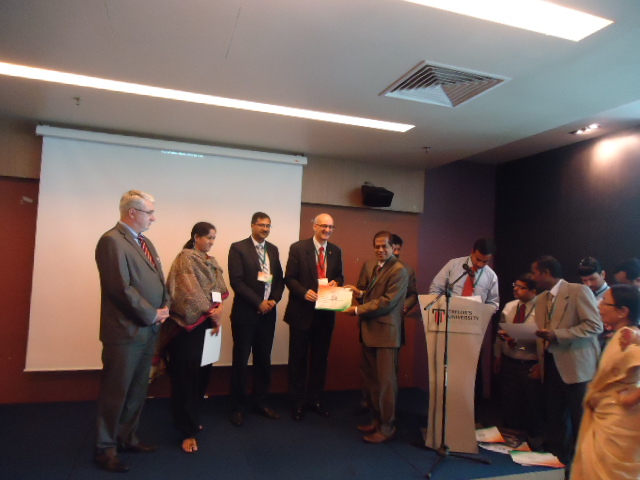 Indian Tourism Congress (ITC) is a non-political, non-commercial organization of tourism academicians. It was formed in 2002 by group of leading tourism academics with the purpose to enhance the standard of teaching and research, further to promote its orderly growth and development needed to cater tourism industry.
As one of Malaysia's oldest, most successful and reputable private education institutions, Taylor's University offers a comprehensive range of courses at all levels. With a history stretching back over 40 years, the wider Taylor's Education Group is recognised for its education excellence. Our Director Dr. D. Antony Ashok Kumar presented a research paper on Role of Tourism in Social Development – A case study of Mahabalipuram, Tamilnadu, an International Conference on "Tourism towards new Horizons: Issues and Challenges" organised by Indian tourism congress in academic collaboration with Taylors university , Malaysia (5th – 8th September, 2013).
Our faculty Mr. Balaji Chandrasekaran also presented a Research Paper on Competitive Business Strategy Model for Sustainability in the Hotel Industry.